The Daily jackpot games are open to registered and funded players who have an active account. If there is more than 1 winner, prize will be split accordingly. Deposit balance is available for withdrawal at any time. Wagering requirements, Withdrawal restrictions and Further T&Cs apply.
Join our Daily Jackpot Games to WIN
From a Chilled Monday to a Sunday Blast, we've got you covered for everyday of the week.
All you have to do is make sure your funded and you'll gain access to these special daily Jackpot rooms.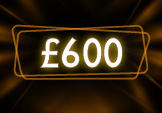 £600 Monday Chill:
Still dreaming of the weekend? Well stay relaxed in the Monday Chill game!
There's a fixed 75-25 Jackpot game of £600 and £120 per line
Join the game on Mondays @ 21:30
Tickets are only £0.05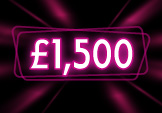 £1,500 Tuesday Rocks:
Today's the day for a rocking Tuesday
Quick! Run on over and join the 90 ball game on Tuesdays @ 21:00
There's up to £1,500 to WIN:
FH £750
2L £500
1L £250
Tickets are only £0.25 per ticket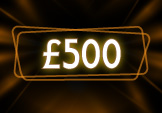 £500 Chic Wednesday:
How Chic are you feeling today?
Join the 75-24 game on Wednesdays @ 21:00 to win up to £500
FH £250
2L £100
1L £150
Tickets are only £0.5 per ticket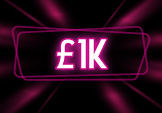 £1,000 Thursday Groove:
Start dreaming about the weekend again, your almost there!
We've got a 75-24 Bingo game running every Thursday @ 21:30
Join the game to win up to £1,000
Tickets are only £0.25 per ticket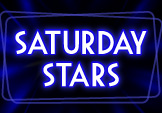 Saturday Stars
Join the 75- 24 ball game every Saturday @ 22:00
Game has a sliding jackpot minimum of £50 and max of £1,000
Tickets are only £0.25 per ticket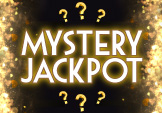 Mystery Jackpots
We've got a Mystery for you in the 75- 24 game that plays Daily @ 18:00
Join the sliding jackpot Game to Win between £18-£500
Tickets are only £0.10 per Ticket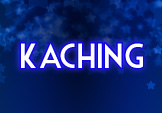 Kaching Game
Join the 90 Ball Game with a £50 Jackpot
Play Daily @ 20:35
Bingo and WIN:
FH wins: £18 2 Lines wins: £10 1 Line wins: £7
All 1tg share: £10 All 2tg share: £5
Tickets are £0.50 per ticket
Play Now
Terms & Conditions
The following are the terms and conditions of the "Daily Jackpot Games" room (the "Promotion").Your participation in the room, shall be deemed to constitute your complete acceptance of all the terms and conditions, as specified below:
The Promotion shall be only be open to registered players who have a funded active account.
Promo is valid until Midnight 27.05.22 and may be extended by the company sole discretion
Terms and conditions for each game are as follows:
£10K Sunny Blast 75-24 game runs every Sunday @ 22:00. Game has a Sliding Jackpot with a maximum win of £10,000 and a minimum win of £2,000. Ticket prices are £0.5, maximum of 96 Tickets.
£600 Monday chill 75-25 game runs every Monday @ 21:30. Game has a Fixed Jackpot of £600 and £120 per line. Ticket prices are £0.05, maximum of 96 Tickets
£1,500 Tuesday Rocks 90 ball game runs every Tuesday @ 21:00 Game has a Fixed Jackpot of £1,500 and winnings will be split as follows: 1L £250 / 2L £500 / FH £750. Ticket prices are £0.25, maximum of 96 Tickets
£500 Wednesday chic 75-24 game runs every Wednesday @ 21:00 Game has a Fixed Jackpot of £500 and winnings will be split as follows: 1TG £150 / 2TG £100 / FH £250. Ticket prices are £0.5, maximum of 96 Tickets
£1,000 Thursday Groove 75-24 game runs every Thursday @ 21:30 Game has a Fixed Jackpot of £1,000. Ticket prices are £0.25, maximum of 96 Tickets
Saturday Stars 75-24 game runs every Saturday @ 22:00. Ticket prices are £0.25, maximum of 96 Tickets. Game has a sliding jackpot minimum of £50 and max of £1,000
Mystery jackpots game runs every day @ 18:00, every 6 minutes. Ticket prices are £0.10, maximum of 96 Tickets. Bingo games has a sliding jackpot of £18-£500
Kaching 90 ball game @ 20:30 Ticket prices are £0.50, maximum of 96 Tickets. Game has a Fixed Jackpot and winnings will be split as follows: FH wins: £18, 2 Lines wins: £10,1 Line wins: £7 ,All 1tg share: £10 All 2tg share: £5
If there is more than one winner, the winnings will be split between winners according to the number of tickets.
Bingo Bonus funds must be wagered X6, once the wagering requirement for a specific Bingo Bonus has been completed, the relevant winnings will then be transferred to your real money bankroll
The Promoter maintains the right to disqualify or exclude any player from the Promotion, at its sole discretion.
The Promoter reserves the right, at any time, to cancel, modify or suspend the Promotion and the prizes if, in its sole judgment, the Promotion is not capable of being conducted, as specified herein.
The Promoter may terminate the promotion at any time without any prior notice.
These terms and conditions and any matters relating hereto shall be governed by and construed in accordance with the laws of Gibraltar and shall be subject to the exclusive jurisdiction of the Gibraltar courts.
Deposit balance is available for withdrawal at any time.
Full bonus policy applies.
Full terms & conditions apply.
Last updated on 16/02/22